Trofie with seitan and grapefruit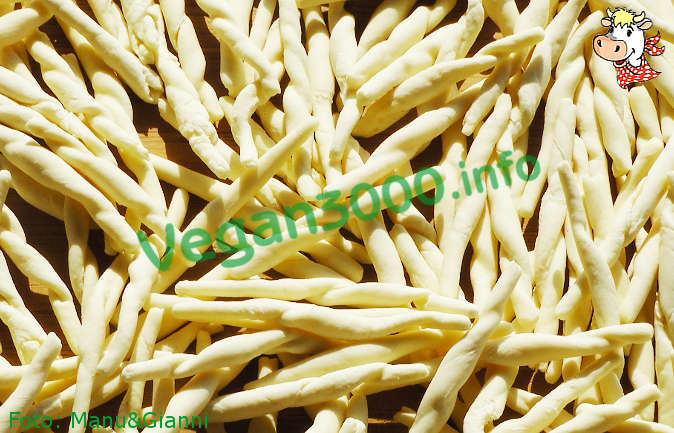 Disclaimer
This translation has been done by an automatic system, therefore we apologize if it isn't perfect. If you find any mistake or you have any suggestion for a better translation, please contact us.
Ingredients
For 4 people
400 g of pasta
1/4 yellow onion
1 clove of garlic
150 g seitan unflavoured
150 g of frozen mushrooms (mixed berries)
1 pink grapefruit
1/2 glass of wine
fresh coriander
Salt
extra virgin olive oil
Instructions
Squeeze the grapefruit, strain the juice and keep the flesh.
While the pasta cooked in salted water, then stir in the onions and garlic in oil and water until they are golden and softened.
Add the mushrooms and seitan cut into pieces not too small, add salt and allow to stew by adding a little water if necessary to prevent sticking.
Towards the end of cooking, add the wine and let thicken over high heat, then lower the heat, add the chopped coriander and grapefruit pulp and cook a couple of minutes.
Combine the drained pasta and serve.

P.s. you can substitute parsley to coriander, but certainly not the same thing! :-)
---
---
---
---
---
Notes
(Thanks to Antonella Sagone)
Have you tried these recipes?