Chocolate cream of cannellini beans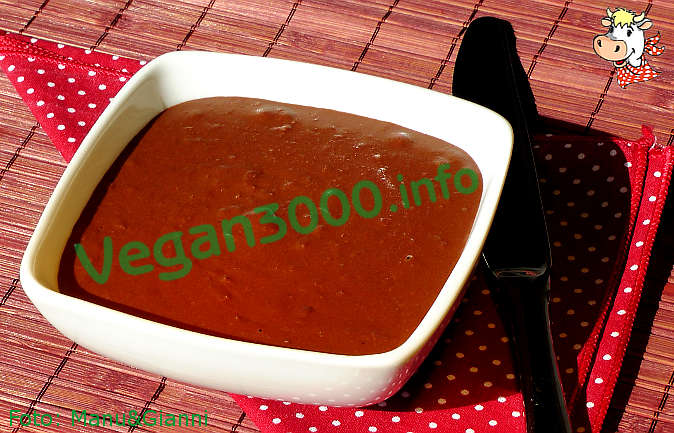 Disclaimer
This translation has been done by an automatic system, therefore we apologize if it isn't perfect. If you find any mistake or you have any suggestion for a better translation, please contact us.
Ingredients
250 g boiled cannellini beans
6 tablespoons agave syrup
4 tablespoons unsweetened cocoa powder
2 tbsp sunflower oil
1 pinch of vanilla powder
1 pinch of salt
Instructions
Create also means dare! :-)
... and this unusual base of white cannellini beans for a chocolate cream turned out to be a real delicacy!

Put all the ingredients in a blender and mix carefully until you get a soft spread.
You can serve this chocolate cream of cannellini beans like a mousse, or spread it on bread for a delicious snack or use it as a fancy cream cakes (muffins, cakes, pies, etc.).
Will keep in the refrigerator for a few days in an airtight container.

If you want to try another unusual chocolate spread also try our Choco-hummus.
---
---
---
---
---
Notes
Thanks to Emanuela Barbero, webmaster of Vegan3000 and author of vegan cookbooks