Bread (homemade)-(1)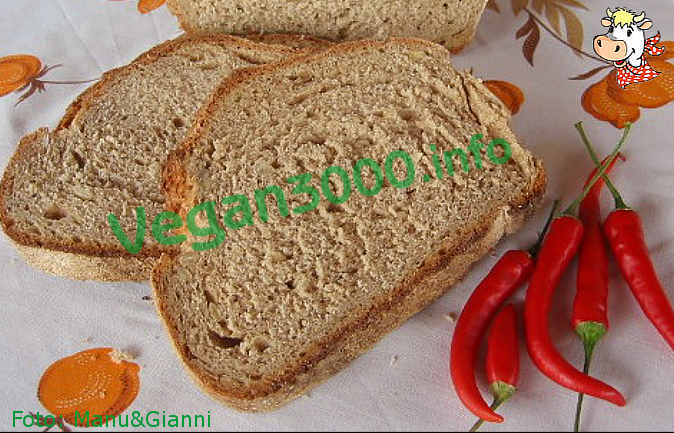 Disclaimer
This translation has been done by an automatic system, therefore we apologize if it isn't perfect. If you find any mistake or you have any suggestion for a better translation, please contact us.
Ingredients
500 grams of wheat flour just ground-50 g of yeast-1 coffee spoon of sea salt-water
Instructions
Dissolve the yeast in 1/2 cup of warm water: Add a little flour, until it reaches the consistency of a thick batter.
Leave in a warm place (about 30° C, or possibly in the Sun) until the dough doubles in size.
Mix this dough with 500 grams of flour, salt and a little water and work for twenty minutes to half an hour.
Cover the dough with a cloth in a warm place until it doubles in volume. Knead again for ten minutes or so, put it in a cake pan and let it rise again for another 30 minutes.
Preheat oven to 250 degrees above and adjust the temperature to 175 degrees when we introduce the dough. Cook for three quarters of an hour. When removing the bread from the oven, brush the surface quickly with cold water to prevent the crust from getting too tough.
---
---
---
---
---
Have you tried these recipes?