Quinoa meatballs with pumpkin and spinach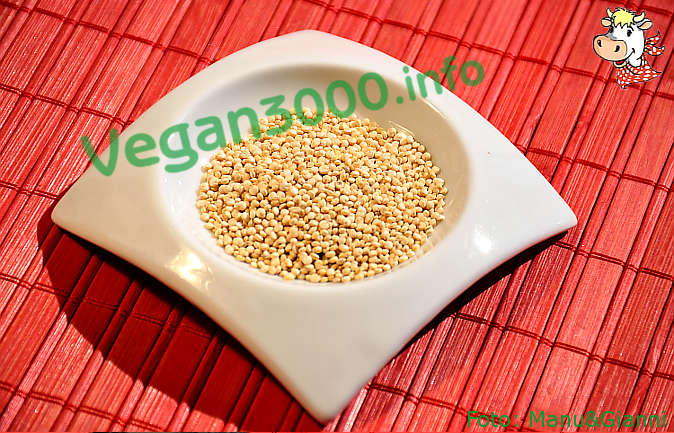 Disclaimer
This translation has been done by an automatic system, therefore we apologize if it isn't perfect. If you find any mistake or you have any suggestion for a better translation, please contact us.
Ingredients
For 4 people:
150 g quinoa
250 g pumpkin (clean)
100 g cooked spinach
.5 porro
extra virgin olive oil
salt to taste.
pepper to taste.
pumpkin seeds to taste
sesame seeds to taste.
Instructions
Rinse the quinoa under cold water (saponin on the surface could make it bitter, otherwise), place it in a saucepan with water – twice the weight of quinoa-, cover with a lid, reach a boil and let Cook until fully absorbed water or until the quinoa is soft and cooked (15-20 minutes). Keep aside.
Cut the pumpkin into cubes, add a little olive oil and cook over a low heat in a pan: do not add liquids, must Cook and dry thoroughly.
When the pumpkin is almost cooked, add the spinach.
Leave to cool, then add the vegetables to the quinoa, season with salt and pepper, form the meatballs by pressing OK and then nail up, if you like, with seeds.
Preheat the oven to 180° c.
Once ready, spread a little oil on meatballs and bake.
Cook until golden brown.
Serve hot or warm.
---
---
---
---
---
Notes
Thanks to Manuela Palestra - www.cucinanaturalelab.it
Have you tried these recipes?