Stuffed cabbage domes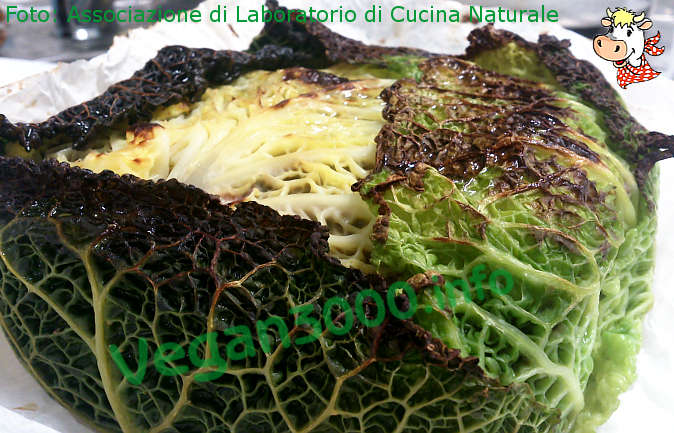 Disclaimer
This translation has been done by an automatic system, therefore we apologize if it isn't perfect. If you find any mistake or you have any suggestion for a better translation, please contact us.
Ingredients
6 cabbage leaves
200 g lentils
140 g walnuts
1 onion
parsley
1 celery heart
a tablespoon of soy sauce
1 clove of garlic
70 g of wholemeal bread crumbs or corn flakes
salt
pepper
extra virgib olive oil

6 small aluminum molds
Instructions
Remove the central coast of the leaves, wash them and make them blanch in salted water.
Sauté the onion in a little oil and water; add the garlic, chopped celery, lentils and about 500 ml of water.
After about 20 minutes mix all the vegetables and lentils together add to the mix the walnuts and parsley, corn flakes, salt and pepper.
Mix everything thoroughly.
Covered with a leaf of cabbage each aluminium stencil previously oiled.
Fill with the mixture, reseal with the cabbage and cook for 20 minutes in a preheated oven at 180° C.
Serve warm by removing from the molds.
---
---
---
---
---
Notes
Thanks to Associazione di Laboratorio di Cucina Naturale
Have you tried these recipes?