Date Nutella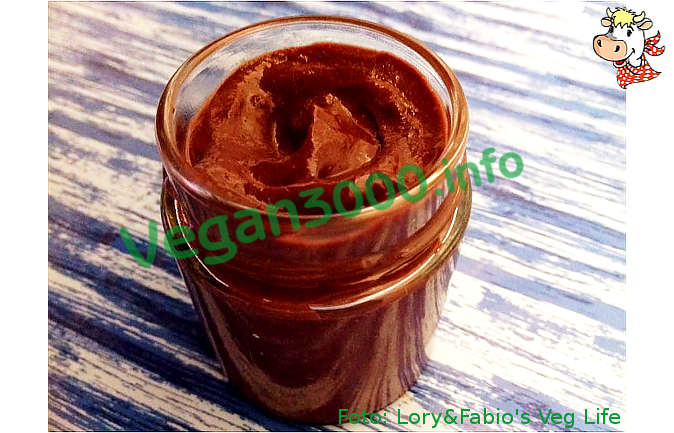 Disclaimer
This translation has been done by an automatic system, therefore we apologize if it isn't perfect. If you find any mistake or you have any suggestion for a better translation, please contact us.
Ingredients
For a jar from about 150 g

-50-60 g of dates
-1/2 glass of soy milk
-2 tablespoons of unsweetened cocoa powder
-2 walnuts
-1 pinch of cinnamon
-1/2 teaspoon of agar agar powder
Instructions
The picture looks like an ordinary spreadable cocoa cream, but actually consists of dates. It's delicious, sugar-free and a teaspoon on your toasts will ruin neither your silhouette nor any diet you are following.

Blend first dates with soy milk, add the remaining ingredients and blend.

Previously, heat 1/2 teaspoon agar agar (Japanese seaweed thickener sold at health food stores or supermarkets more provided) in a glass with a finger of water and pour it into the mixture, then whisk again to blend.

Pour the cream into a glass jar, close it well and store in the fridge.
If you want to eat it right away, let it rest for half an hour.
To be consumed within a month and keep refrigerated.
---
---
---
---
---
Notes
Thanks to Lory&Fabio's Veg Life