Fruit bonbons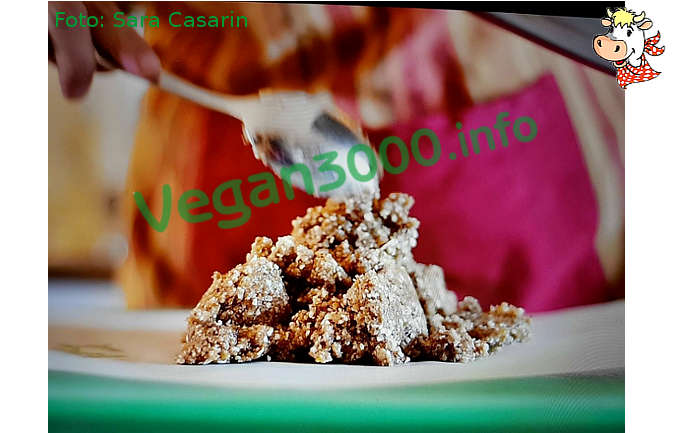 Disclaimer
This translation has been done by an automatic system, therefore we apologize if it isn't perfect. If you find any mistake or you have any suggestion for a better translation, please contact us.
Ingredients
Serves about 10 bonbons
100 g of apple
100 g ground almonds or almond flour
4 Medjoul dates
sesame seeds
Instructions
Peel the apple and cut it into small pieces and cook it without adding sugar.
Put the cooked apples, almonds and pitted dates in a blender and blend.
You will get a very soft compound but workable.
Put the sesame seeds on a plate.
With your hands, or with the help of two spoons, roll into balls and pass them in sesame.
Once covered by the seeds give them a better shape.
Spread onto wax paper and bake at 140° C in a hot oven for 10-15 minutes, until they are golden brown.

They may be kept for a few days in the refrigerator.
Perfect as a meal or a treat at mid-day.
---
---
---
---
---
Notes
Thanks to Sara Casarin - segnalata da Associazione di Laboratorio di Cucina Naturale