Potato dumplings with chestnuts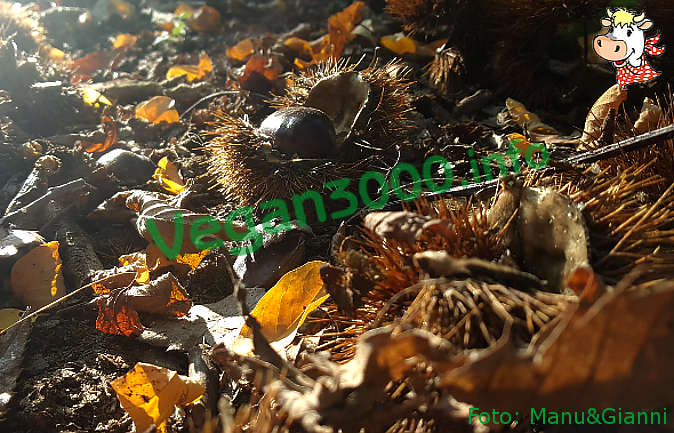 Disclaimer
This translation has been done by an automatic system, therefore we apologize if it isn't perfect. If you find any mistake or you have any suggestion for a better translation, please contact us.
Ingredients
For 4 people: 300 g of dried chestnuts-leaves-salt-1 kg of potatoes-salt-nutmeg-margarine-sage leaves
Instructions
Soak dried chestnuts for about 1 hour in cold water.
Soon after, drain and cook for 1 hour in salted water with a few leaves of laurel.
eanwhile, thoroughly clean the potatoes, boil in their skins, peel and mash with potato masher chestnuts.
Place the two purees obtained in a large bowl and add a pinch of salt and a sprinkle of nutmeg.
Knead thoroughly mixing vigorously until a consistent and elastic dough.
With a kitchen knife, divide the dough into small pieces and formed many small dumplings.
Cook in boiling water for a few minutes until it they rise to the surface, drain and dip them in a pan, in which you have melted margarine with some sage.
Mix for a few minutes and serve immediately.
---
---
---
---
---
Notes
Easy preparation.

ADVICE: To make more pleasant the appearance of your dumplings, you could pass them gently on a grater exerting a little pressure with your fingers.

WORKAROUND: If the dough becomes too hard, add a few tablespoon of soy milk and keep stirring.