Hummus (1)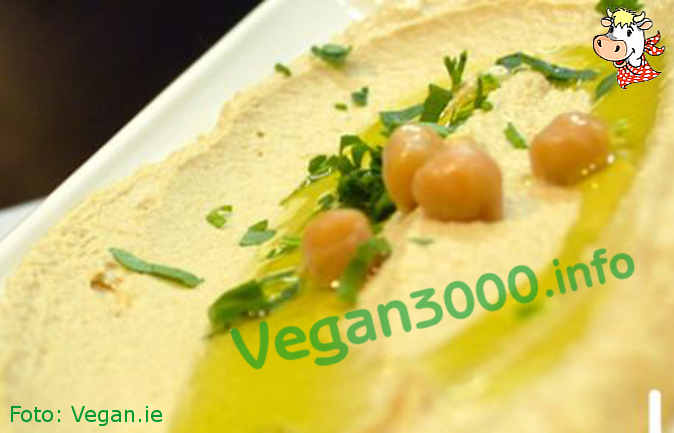 Disclaimer
This translation has been done by an automatic system, therefore we apologize if it isn't perfect. If you find any mistake or you have any suggestion for a better translation, please contact us.
Ingredients
250 g of boiled chickpeas-2 cloves of garlic-1 lemon-2 tablespoons tahini-1 bunch of parsley-1 pinch of cayenne pepper (or paprika)--2 Tablespoons extra virgin olive oil-Salt
Instructions
Puree the chickpeas, tahini, lemon juice, garlic cloves and salt.
If the mixture is too thick, add some water.
Finally add the chili (or paprika), blending at low speed until the dough is quite dense and homogeneous.
Finish your presentation garnished with chopped parsley and a drizzle of olive oil.
Serve with pita bread and, possibly, falafel, and a nice side salad.
---
---
---
---
---
Notes
Ricetta tradizionale mediorientale.
Your comments
mah insomma sì è buonina contando che a me generalmente i ceci piacciono poco
- luna -
Si possono aggiungere molti piu' ceci, volendo, e meno aglio...
- bejolino -
deliziosa e sana
- Romana -
Ottima. Meglio ancora se con un solo spicchio d'aglio, un mezzo limone in più e un cucchiaino raso di cumino!
- Veronica -
anche a me l'aglio sembra un pochino esagerato, per il resto mi sembra un'ottima vegan recipe
- alberto -