Apple and chestnut mousse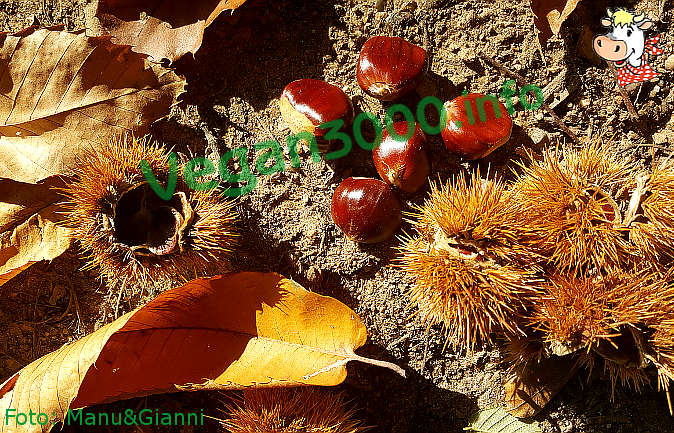 Disclaimer
This translation has been done by an automatic system, therefore we apologize if it isn't perfect. If you find any mistake or you have any suggestion for a better translation, please contact us.
Ingredients
200 grams of fresh chestnuts or 100 grams of dry-500 g apples (golden type)--2 tablespoons maple syrup (optional)--1 teaspoon vanilla powder-1 piece of kombu seaweed-1 pinch salt-rice milk (only if necessary)
Instructions
Cut apples into cubes and cook with vanilla and a pinch of salt.
Cook the chestnuts with the kombu seaweed: fresh ones with 3 parts water for 40 minutes in a regular pot, dry ones with 4 parts water for 2.5 hours in regular pot or with 2 parts water for 1 hour in a pressure cooker (if previously soaked dried chestnuts for a few hours the cooking will be faster).
Drain the chestnuts keeping aside their liquid and leaving them slightly moist.
Leave to simmer over low heat in a pot for another 20 minutes.
Blend everything with the baked apples, add the maple syrup and liquid to cook the chestnuts you have saved, blending well.
In the event that the mousse is a bit too thick, over the cooking liquid of chestnuts add a little rice milk, set by eye until you get the desired consistency.
---
---
---
---
---
Notes
Serve as a dessert or use it for a hearty breakfast.