Spelt soup with zucchini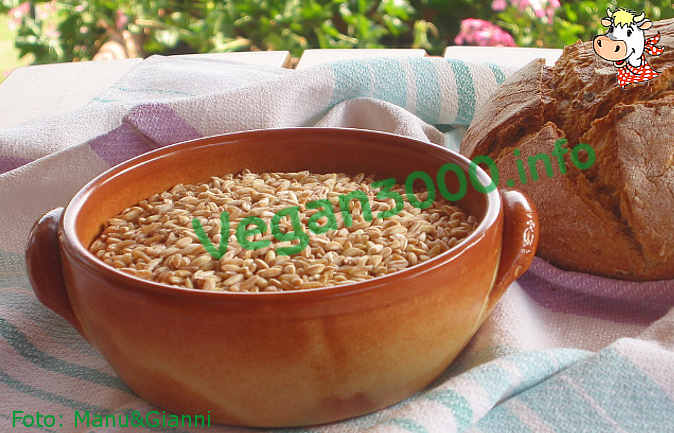 Disclaimer
This translation has been done by an automatic system, therefore we apologize if it isn't perfect. If you find any mistake or you have any suggestion for a better translation, please contact us.
Ingredients
For 4 people:
300 g spelt
2 Zucchini
8 zucchini flowers
1/2 chopped onion
2 cloves garlic
4 tablespoons olive oil e.v.
1 cup white wine 1 liter of vegetable stock
1 large handful of nutritional yeast
1 handful of mint leaves
salt and black pepper to taste
Instructions
Clean the zucchini flowers without breaking them, dry them thoroughly.
Wash and clean the zucchini and cut into slices.
Sauté the finely chopped onion and garlic in oil.
Add the courgette flowers cut into four pieces along with slices of zucchini; add the wine, let it evaporate and then add the farro with broth.
Cook over low heat for an hour.
When done, sprinkle with nutritional yeast with salt and pepper, if necessary.
Pour into a tureen and serve warm garnished with mint leaves.
---
---
---
---
---
Notes
Ricetta tratta da "La cucina vegetariana", Libro della casa 2003.
(Thanks to Uncaged)
Have you tried these recipes?