Pumpkin fritters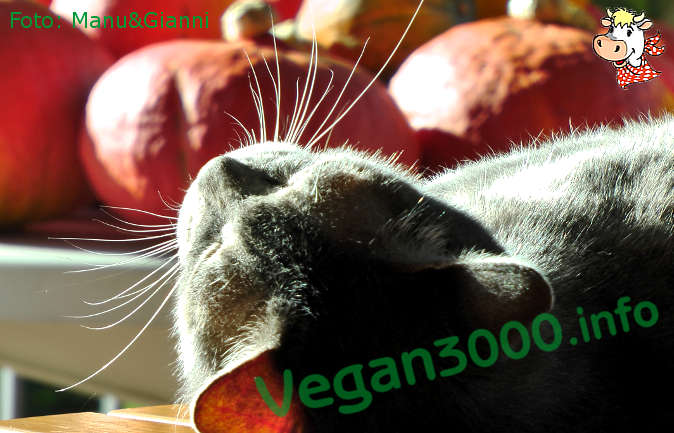 Disclaimer
This translation has been done by an automatic system, therefore we apologize if it isn't perfect. If you find any mistake or you have any suggestion for a better translation, please contact us.
Ingredients
400 g pumpkin
1 cup of millet flakes
soy milk
salt
pepper
extra virgin olive oil for frying
Instructions
Steam cook the pumpkin cut into cubes.
Mash the pumpkin flesh with a fork and add the millet flakes.
Season with salt and pepper.
Add a bit of soy milk to get better consistency.
Formed the pancakes and fry in a pan with oil.
---
---
---
---
---
Notes
NOTE: For the avoidance of doubt it is specified that the cat in the picture (a 16-year-old female named Sweetie) is purely "decorative", she's not in any way part of the recipe, she's alive and enjoying in ease and bliss the evening sliding beams next to the freshly harvested pumpkins from our garden. :-)