Fresh fruit tart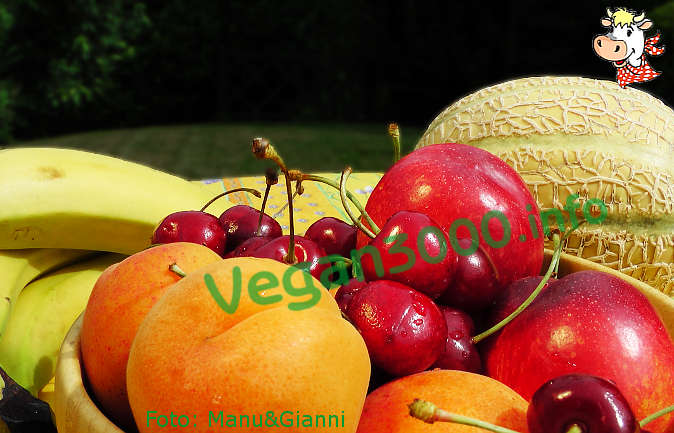 Disclaimer
This translation has been done by an automatic system, therefore we apologize if it isn't perfect. If you find any mistake or you have any suggestion for a better translation, please contact us.
Ingredients
Shortcrust pastry peach-apricot-plum-2 2 1-Blueberry-currant or from 1 to 2 cups of Apple Juice-4 tablespoons agar flakes
Instructions
Prepare the shortcrust pastry, oven and, after removing from the oven, decorate with fruit that in the meantime you cleaned and cut into thin slices and that will litter on spiral pasta with blueberries or little currants (the eye wants its part).
Prepare then jelly melt the agar in two fingers of applesauce and put then on the fire with the remaining juice heated. Simmer for a few minutes and then turn off. Let it rest a bit and then pour over the tart: cooling down solidifies.
---
---
---
---
---
Notes
Ricetta tratta da "Il cucchiaio verde, la Bibbia della Cucina Vegetariana" - Ed. Demetra