Cream of celery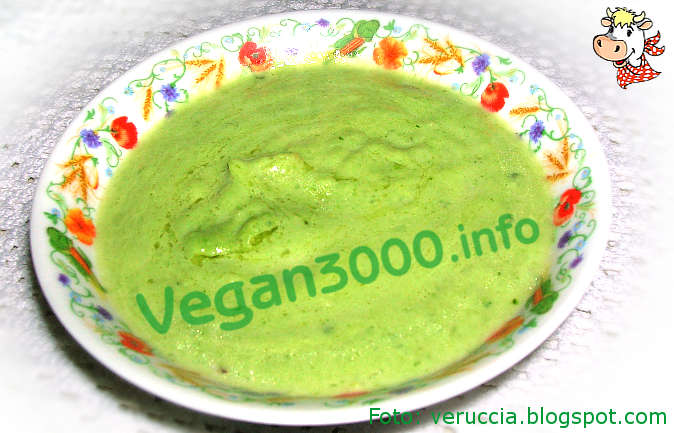 Disclaimer
This translation has been done by an automatic system, therefore we apologize if it isn't perfect. If you find any mistake or you have any suggestion for a better translation, please contact us.
Ingredients
For 4 people
200 g of fresh celery and hard
1 onion
1/2 liter of water
2 tablespoons flour
2 tablespoons of extra virgin olive oil
vegetable cream to taste.
Instructions
Wash and peel the celery, eliminating the filaments of ribs; cut into small pieces and carefully wash the leaves.
Bring the water to a boil with 1/2 teaspoon salt and bake for about 30 minutes celery leaves and stems.
Peel the onion and chop finely; Sauté for a few minutes in hot oil, then add the flour, stirring so as not to form lumps.
Dilute with about half of the water used to cook the celery and mix well for 10 minutes.
Dip the ribs and leaves through a vegetable mill or in a blender, add the cream to the broth and stir thoroughly and cook for 10 minutes. Then add vegetable cream as desired and serve after another 10 minutes of cooking.
If you prefer a more "fresh" flat and played on contrasts, replaced the vegetable cream with soy yogurt naturally.
---
---
---
---
---
Notes
Thanks to Vera Ferraiuolo - veruccia.blogspot.com