Spelt crêpes with artichokes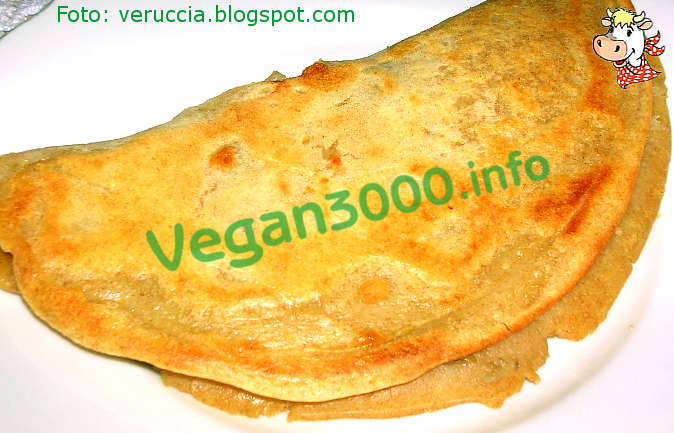 Disclaimer
This translation has been done by an automatic system, therefore we apologize if it isn't perfect. If you find any mistake or you have any suggestion for a better translation, please contact us.
Ingredients
For 4 people
For the crêpes
300 g of soy milk naturally
150 g of spelt flour
50 g of flour
1 teaspoon salt
1 tablespoon of extra virgin olive oil
For the filling
4 artichokes
the juice of a lemon
chopped parsley
Instructions
Wash the artichokes and remove the outer leaves and tough spikes; cut into wedges and put them in water and lemon juice for 20 minutes.
Heat the oil, drain and squeeze the artichokes, fry for a couple of minutes and then add enough water to cover them, bringing to a boil.
Meanwhile, mix the two flours, add the milk, salt, oil, beat with a whip and let it sit for about an hour.
When the artichokes are tender, drain and mix in a cream not too smooth.
Cook the crepes thin them, move the filling and cover with chopped parsley, folded and put in the oven at 180° C for about 20 minutes.
If you prefer, you can add the artichoke puree a tablespoon soy yogurt naturally.
---
---
---
---
---
Notes
Thanks to Vera Ferraiuolo - veruccia.blogspot.com