Stir fry catalonia with olives and capers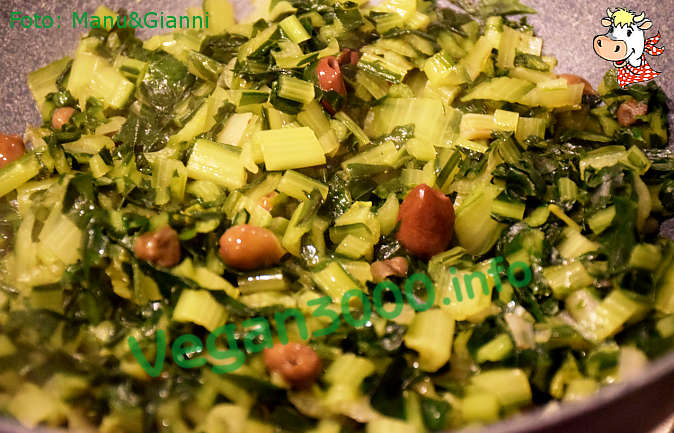 Disclaimer
This translation has been done by an automatic system, therefore we apologize if it isn't perfect. If you find any mistake or you have any suggestion for a better translation, please contact us.
Ingredients
For 4 people
1 head of catalonia chicory
2 tablespoons extra virgin olive oil
1 tablespoon salted capers
2 tablespoons black olives in extra virgin olive oil
salt (very little!)
Instructions
A simple and delicious side dish, plus it's also quick to prepare!
Wash the catalonia and cut it into pieces, then cut it in a pan with a couple of cucciai of olive oil and a pinch of salt--it will help you release your vegetable vegetation water: add very little because the capers and olives are already salty!
Merged several tablespoons of water, stir and cover.
Left to dry slightly catalonia, then add the capers after having rinsed under the tap (if not washed them will be too salty).
When vegetables are almost ready, towards the end of cooking also unite the olives: must not cook but just blend in with the other ingredients and flavors.
Serve hot and enjoy this outline by bold flavors and strong personality!
---
---
---
---
---
Notes
Thanks to Emanuela Barbero, webmaster di Vegan3000 e autrice di libri di cucina vegan