Eggplant pesto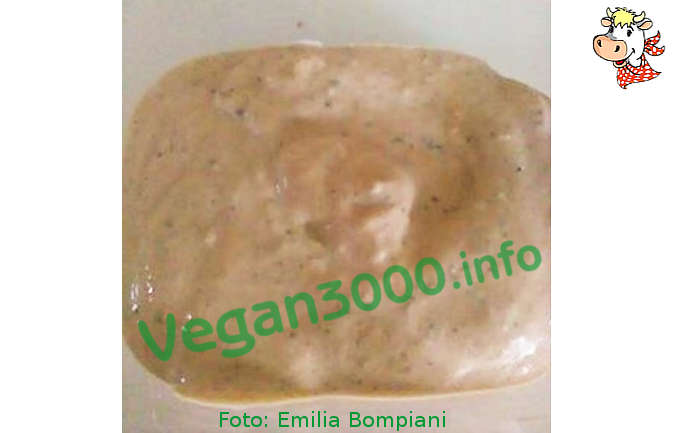 Disclaimer
This translation has been done by an automatic system, therefore we apologize if it isn't perfect. If you find any mistake or you have any suggestion for a better translation, please contact us.
Ingredients
1 Eggplant
1 clove of garlic
1/2 hot pepper
1/2 teaspoon curry
1/2 teaspoon minced fresh ginger
4 tablespoons tomato paste
1 tablespoon of extra virgin olive oil
200 ml cream 100% vegetable
Salt
Instructions
In a pan with a tablespoon of olive oil and whole garlic clove half heat chili.
As soon as the garlic is golden, remove it and add the Eggplant peeled and diced.
Stir immediately to ensure that all absorb the oil and let Brown.
Add ginger, curry and tomato puree, salt and boil pour 1/2 cup (100 ml) of hot water.
Simmer over low heat until dry fluids and reach the right density.
Transfer the Eggplant with the sauce in a blender jug, add 200 ml vegetable cream and mix until creamy.
Pour over pasta at the rate of two tablespoons each.

You can store the pesto in small jars and freeze that advanced to a sauce ready!
There are fine pure potato gnocchi!!
---
---
---
---
---
Notes
Thanks to Emilia Bompiani
Have you tried these recipes?