Valencian rice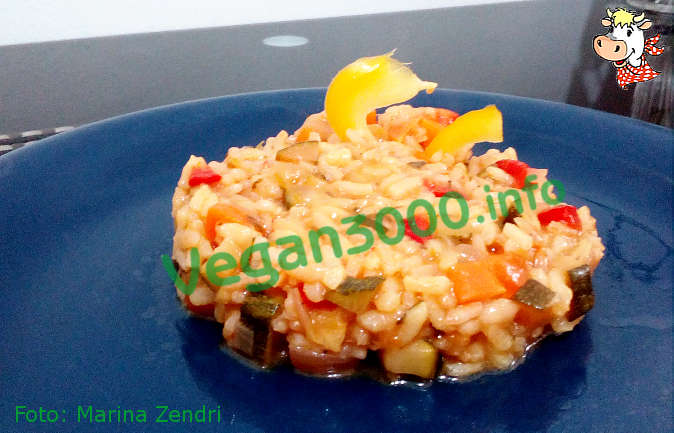 Disclaimer
This translation has been done by an automatic system, therefore we apologize if it isn't perfect. If you find any mistake or you have any suggestion for a better translation, please contact us.
Ingredients
For 2 people
120 g rice
1 red bell pepper
1 zucchini
1 carrot
1 handful green beans, trimmed
half an onion
extra virgin olive oil
salt
pepper
chili
curry
chopped chives
chopped parsley
vegetable stock (the amount will depend on the type of rice that you will want to use and the more or less high flame)
Instructions
Boil the beans for 10 minutes.
Peel and cut the vegetables into small cubes, fry them in a pan with 1 tablespoon of olive oil.
After 15 minutes add the beans previously boiled, rice, chopped onion, parsley, chives, salt, pepper, spices, (abound as well if you like strong flavors!), a ladleful of boiling broth that you previously held at boil, so use as the rice will dry.
Bake for 20 minutes, stirring occasionally, stir with a bit of extra virgin olive oil and enjoy your meal!
---
---
---
---
---
Notes
Thanks to Marina Zendri