Spelt soup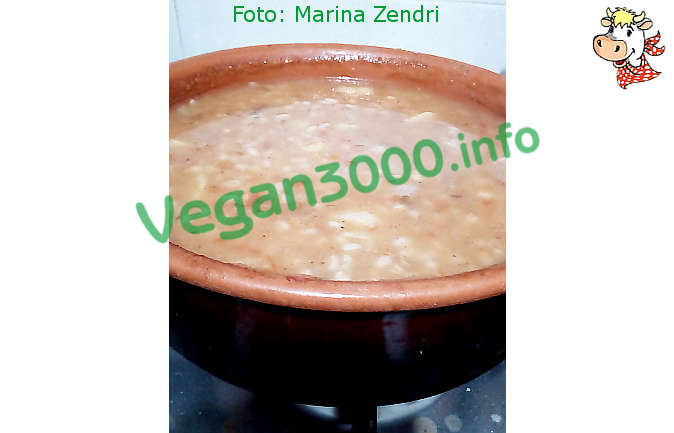 Disclaimer
This translation has been done by an automatic system, therefore we apologize if it isn't perfect. If you find any mistake or you have any suggestion for a better translation, please contact us.
Ingredients
300g spelt
1 green celery
2 large potatoes
1 onion
1 litre vegetable stock
1 garlic clove
2-3 tbsp tomato pulp
extr avirgin olive oil
2-3 sage leaves
1 sprig of rosemary
1 sprig of thyme
salt
pepper
Instructions
In a large pot (better in crock!) brown in olio the onion, celery, garlic and herbs, all roughly chopped.
Add the tomato pulp, the peeled potatoes and cut into small pieces, the drained spelt, which will have been soaked all night, the broth and cook for about 1 hour.
Season with salt, add a grind of pepper and a little of extra virgin olive oil.
It should be quite thick and creamy, possibly increase the flame a little to dry or, on the contrary, add a little water.
This soup is always a big hit with everyone!
---
---
---
---
---
Notes
Thanks to Marina Zendri