Ugly but good veg meatballs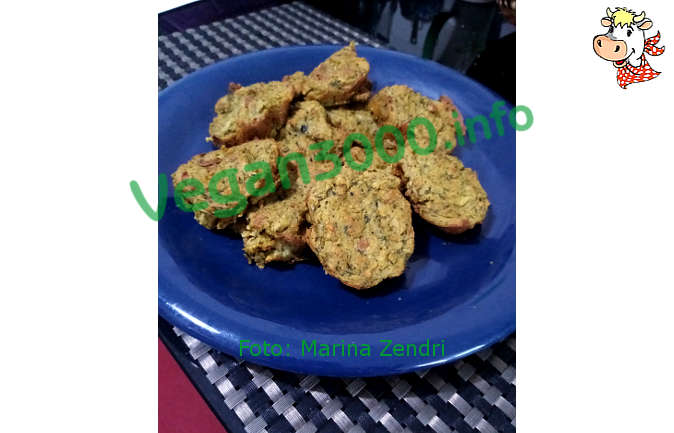 Disclaimer
This translation has been done by an automatic system, therefore we apologize if it isn't perfect. If you find any mistake or you have any suggestion for a better translation, please contact us.
Ingredients
For 2 people:
- 100 g salad, herbs, dandelion, etc.
- 1 tablespoon cornflour
- leftovers of dry bread, breadsticks or biscuit slices
- half a sachet of instant yeast for savoury cakes
- 1 onion
- 1 garlic clove
- evo oil
- salt
- pepper
Instructions
This time I bought too much salad and then... recycle!
Sauté the onion, garlic and all coarsely chopped herbs in a frying pan.
Add the dried bread grated or reduced to small slices, the cornflour (if you don't have it will also be fine potato starch or a boiled potato), a pinch of salt, pepper.
When the bread has soaked, blend everything with a blender, add the yeast and fill in the well-oiled muffin moulds.
Bake in a preheated oven at 190 degrees C for about half an hour.
Crispy outside, soft inside.
Enjoy your meal!
---
---
---
---
---
Notes
Thanks to Marina Zendri
Have you tried these recipes?