Nut and cashew milk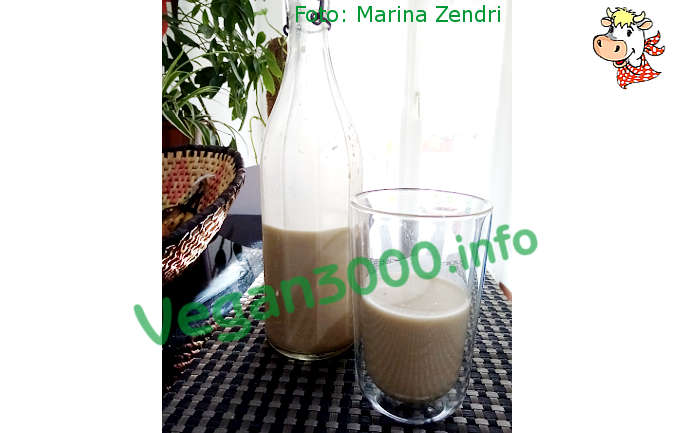 Disclaimer
This translation has been done by an automatic system, therefore we apologize if it isn't perfect. If you find any mistake or you have any suggestion for a better translation, please contact us.
Ingredients
- 50g shelled walnuts
- 50g cashews
- 800 ml water
- 2 tbsp maple syrup or 4-5 pitted dates
Instructions
Soak the dried fruit in the water and leave it for 1 night.
Pour into the extractor, one ladle at a time, taking the water at the same time, adding the syrup or dates.
Review it a second time to blend them better and the milk is ready!
Bottle or otherwise store in a closed container.
It can be kept in the fridge 2-3 days, no more, not being preservative.
The residue (okara) is full of nutrients and does not throw ;-) , but is used in the dough of bread, cakes, biscuits, etc.

With the same procedure and possibly varying doses the vegetable milk can be made with other dried fruits or cereals in grains!
---
---
---
---
---
Notes
Thanks to Marina Zendri
Have you tried these recipes?