Amaranth basket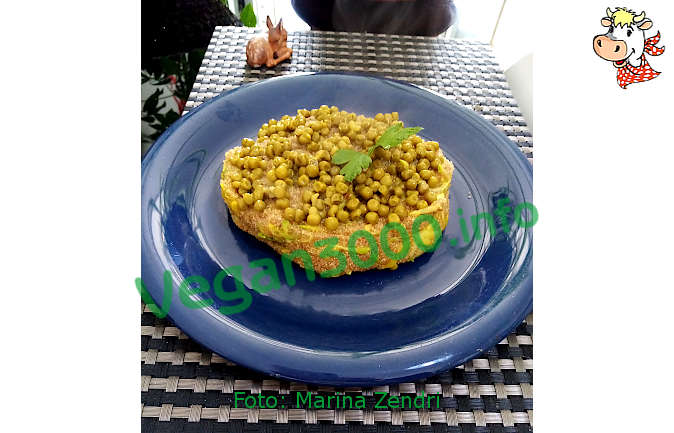 Disclaimer
This translation has been done by an automatic system, therefore we apologize if it isn't perfect. If you find any mistake or you have any suggestion for a better translation, please contact us.
Ingredients
For 2 people
- 200g amaranth
- 300g peas
- 3 courgettes
- chopped parsley
- evo oil
- salt
- pepper
- garlic powder
- turmeric and/or other spices to taste
- plenty of black pepper, better ground at the moment
Instructions
Cook the amaranth in 600 ml of water after roasting it (the water should absorb all in 20 minutes of cooking).
Season and set aside.
In another pan, sauté for 5 minutes, in a little oil, the zucchini cut into julienne and flavored with garlic, spices and salt.
Apart from cooking the peas with a little water and parsley.
Add the zucchini to the amaranth.
Flatten with a pastry cup putting a layer of peas, the amaranth to the zucchini, finish again with the peas.
A round of oil and good appetite!
PS: I think the amaranth is better suited to make meatballs or doughs where you can make the most of its aggregate qualities, but I find this to be a unique dish simple but at the same time complete and very nutritious.
In addition you can vary the combinations of vegetables and spices to taste!
---
---
---
---
---
Notes
Thanks to Marina Zendri
Have you tried these recipes?