Pasta with dried fruit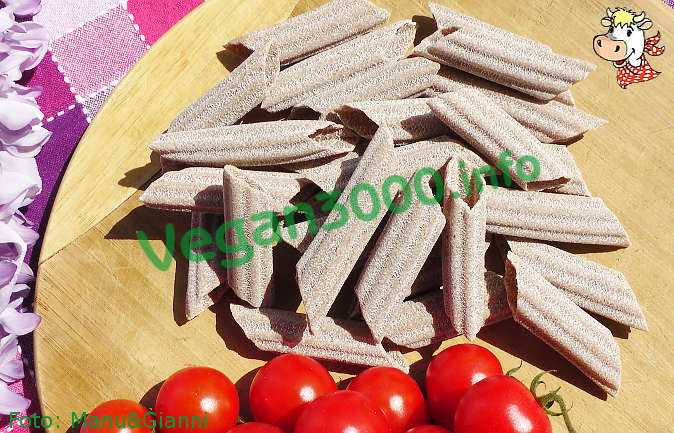 Disclaimer
This translation has been done by an automatic system, therefore we apologize if it isn't perfect. If you find any mistake or you have any suggestion for a better translation, please contact us.
Ingredients
For 2 people: 250 g of whole wheat pasta-4 almonds peeled half-handful of pine nuts-shelled hazelnuts 4-2 noci -1 clove of garlic pistachios-10-two teaspoons wheat germ coffee
Instructions
Fro the pistachios and walnuts and put them together with almonds, pine nuts, garlic and nuts in a blender. Blend for a few seconds, depending on the device, but the result are grains of 1-2 mm in diameter. The smoothie obtained add now the wheat germ.
Take the pasta (wholegrain and organic), drain when after cooking and put it in a bowl that has been previously put a bit of extra virgin olive oil. Then turn the dough so that the oil is distributed on spaghetti (or penne rigate, but with spaghetti is fine) and then put the chopped nuts and stir it well so that it is uniformly stuck on pasta. I like too!
---
---
---
---
---