G's castagnaccio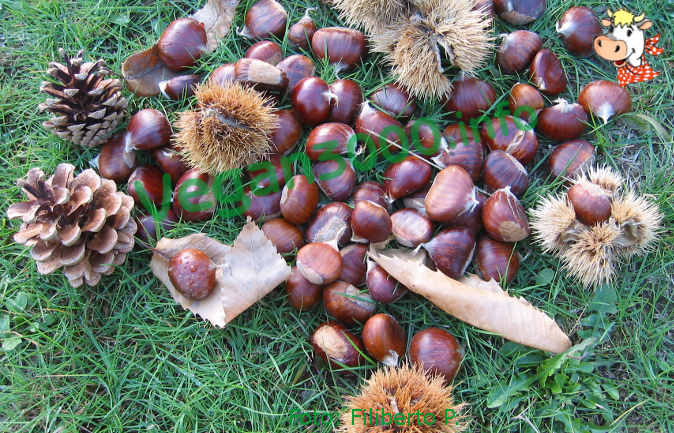 Disclaimer
This translation has been done by an automatic system, therefore we apologize if it isn't perfect. If you find any mistake or you have any suggestion for a better translation, please contact us.
Ingredients
300 gr of chestnuts flour - 100 g pine nuts - 100 grams of raisins - 1 liter of water - 0.5 glass of olive oil - 75 g sugar - a pinch of salt - 0.5 cup of coffee (optional)
Instructions
1) soak the raisins in warm water.
2) sift the flour dropped into a large pot.
3) add the water a little at a time, stirring constantly with a wooden spoon. Make sure that there are no lumps.
4) Add sugar, salt, pine nuts and coffee.
5) after you have mixed it all up, put the pot on the fire starting for mix and remembering to continue until the end of the cooking. When the mixture starts to harden, start taking the time.
5/6) after approximately 6 minutes, add the drained raisins. After another 5/6 minutes add the oil. Continue cooking for another 15 minutes.
7) flood with water a baking dish large enough to allow the castagnaccio, once poured in the Pan, to have a thickness of 3 or 4 cm. Remove the water, leaving the wet pan, pour in the chestnut. Allow to cool before eating.
---
---
---
---
---
Notes
(Thanks to Giancarlo C.)
Have you tried these recipes?