Pasta with zucchini and mushrooms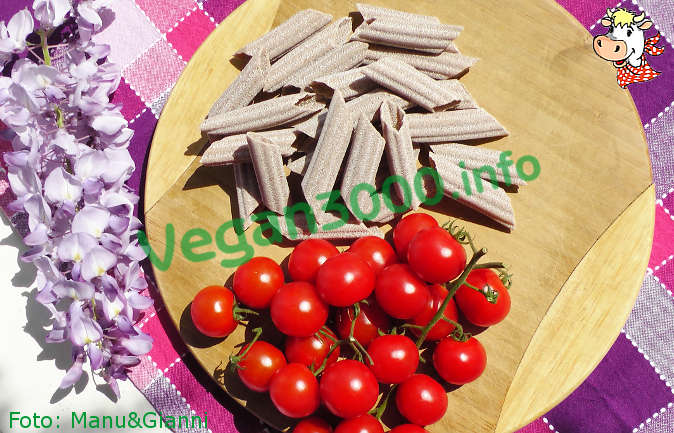 Disclaimer
This translation has been done by an automatic system, therefore we apologize if it isn't perfect. If you find any mistake or you have any suggestion for a better translation, please contact us.
Ingredients
For 4 people: 400 g of pasta-1 onion-2 zucchini-1 red pepper-100 g mushrooms-1 can peeled tomatoes-1 splash of balsamic vinegar-salt-pepper
Instructions
Fry the chopped onion in oil, add the zucchini, mushrooms and red bell pepper, chopped.
Add a can of crushed tomatoes and a splash of balsamic vinegar.
Add salt and pepper according to your taste.
Cover the casserole and cook 10 minutes over medium heat.
Remove the lid and let it thicken for 5 minutes and then conditeci the pasta cooked al dente.
---
---
---
---
---
Notes
This sauce is also good for dressing the rice.
(Thanks to John)
Your comments
Una ricetta super facile e devo dire completa dal punto di vista dei legumi. Se posso dare un consiglio quando mettete i pomodori pelati cercate di lasciare i pomodori al massimo 10 minuti con tutti gli ingredienti e aggiungete un mezzo bicchiere d'acqua per fare una salsina alla fine che da un tocco di classe. Angelo dal Canada
- Angelo -
Have you tried these recipes?