Basmati rice with zucchini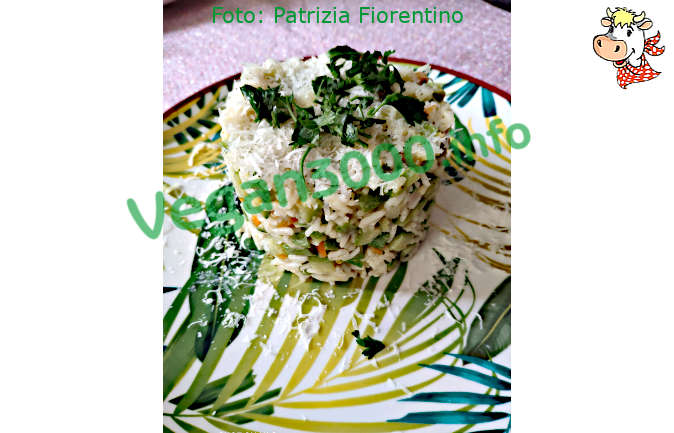 Disclaimer
This translation has been done by an automatic system, therefore we apologize if it isn't perfect. If you find any mistake or you have any suggestion for a better translation, please contact us.
Ingredients
For 2 people:
250 g Basmati rice
2 sized zucchini
1 small carrot
1 onion
1 clove of garlic
parsley
curry
salt
extra virgin olive oil
Instructions
While cooking in broth rice, sauté with onion, carrot and garlic. Cook until the onion is well softened, now add zucchini cut into triangles (private zucchini ends, cut them lengthwise and then again in the same way the two halves obtained at this point cut the four quarters as if you should get of the washers) and salt. Cook for about five minutes. The rice should now be missing ten minutes of cooking: drain, rinse it and pour into the pan with the vegetables. Add the curry powder and a little water or vegetable stock. Cook until all the water has evaporated. Sprinkle with parsley and, if you like, raw olive oil. Mix, let stand a few minutes and then serve covering each portion with some fresh parsley.
---
---
---
---
---
Notes
(Thanks to Alessandro Cattelan)