Pasta with chickpeas (1)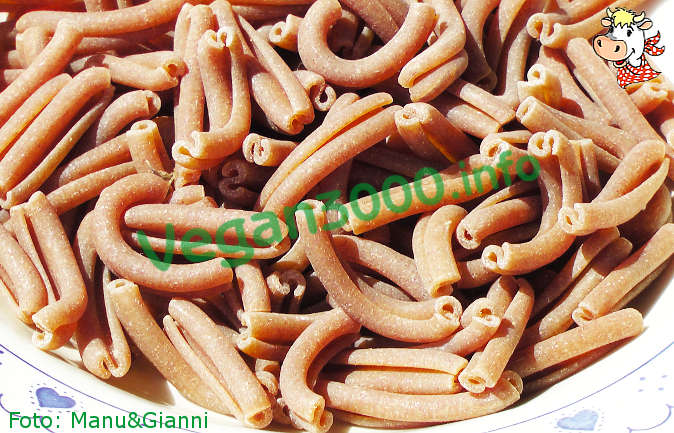 Disclaimer
This translation has been done by an automatic system, therefore we apologize if it isn't perfect. If you find any mistake or you have any suggestion for a better translation, please contact us.
Ingredients
For 4 people: 400 g of chickpeas-100 g short pasta-1.5 liters of vegetable broth-1 onion-2 cloves of garlic-1 sprig of Rosemary-4 Tablespoons extra virgin olive oil-salt-pepper
Instructions
Put to soak the chickpeas overnight.
Prepare the vegetable broth.
Add the chickpeas and bring to a boil, leaving then bake for about an hour and a half.
Using a spoon or a skimmer, remove about a third of the chickpeas and then whisk the remaining with an immersion blender.
Add whole chickpeas and pasta.
Cook for another 10-15 minutes (the pasta should be al dente).
While the soup is cooking, finely chopped garlic, onion and Rosemary.
FRY in a pan with a little oil and add them to the soup a few minutes before cooking. Season with salt and pepper, mix and serve.
---
---
---
---
---
Have you tried these recipes?