Stuffed cabbage and chestnuts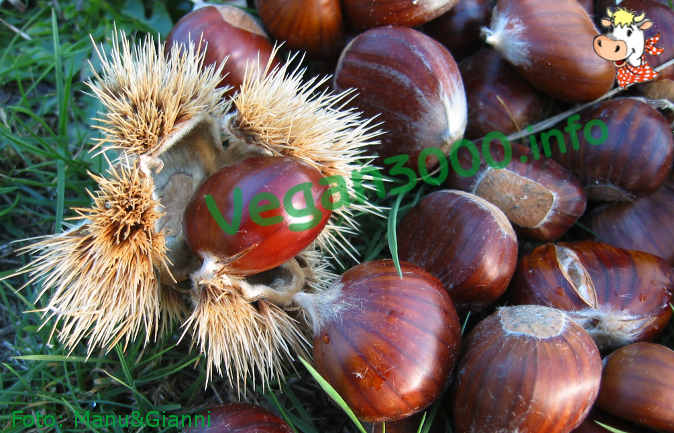 Disclaimer
This translation has been done by an automatic system, therefore we apologize if it isn't perfect. If you find any mistake or you have any suggestion for a better translation, please contact us.
Ingredients
Cabbage (500 grams)-mushroom (100 grams)-3 onions-1 clove of garlic-300 gr. chestnuts- water-oil-parsley-salt
Instructions
Roasted chestnuts in the oven and then peel them. Meanwhile clean the cabbage and bring to the boil for a few minutes in a little slightly salted water. Chop onions and FRY in a pan with a little oil until they become soft and transparent; Add the garlic finely sliced. A few minutes later joined also the fungi previously washed, dried and sliced thinly; Brown, lower then the heat and continue to cook over low heat for 20 minutes, adding salt before removing from fire. Fill the cabbage leaves with mushroom sauce and roll, connecting them with a wire. Place them in a pan greased with oil, pour the chestnuts around, cover and let simmer very moderate, with a net flame arrestor net, for about an hour.
---
---
---
---
---