Eggplant caviar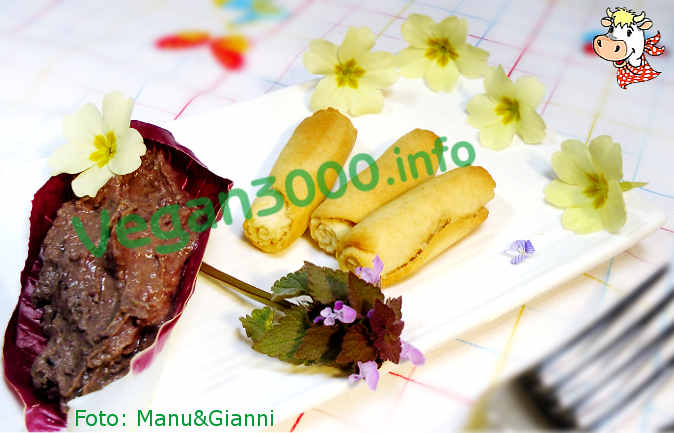 Disclaimer
This translation has been done by an automatic system, therefore we apologize if it isn't perfect. If you find any mistake or you have any suggestion for a better translation, please contact us.
Ingredients
For 6 people:
800 gr of aubergines
50 g of pitted black olives, chopped
1 garlic clove, crushed
4 tablespoons finely chopped fresh chives
155 ml olive oil e.v.
.5 TSP paprika
salt and pepper to taste.
Instructions
Preheat oven to 180° c.
Cut the eggplant in half lengthwise, brush the inside with a little (not too much!) with oil and sprinkle with salt and pepper.
Put them in the oven for 25-30 min. until the flesh is tender.
Drain the Eggplant to remove remaining liquid, using a spoon remove the flesh, cut into small pieces and place in a bowl.
Add the pulp black olives, garlic and half the chives.
Mix the ingredients and press well the lumps of the eggplant, then add the oil slowly.
Sprinkle with paprika and salt and pepper to taste.
Leave an hour in the refrigerator.
Remove from refrigerator a short time before serving, sprinkle with the other half of the chives and serve with toast.
---
---
---
---
---
Notes
Tratta da "La cucina vegetariana", Libro della casa 2003.
(Thanks to Uncaged)