Fruity muffins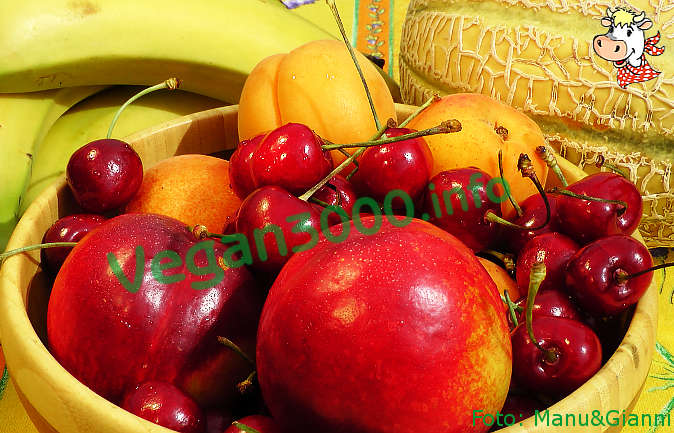 Disclaimer
This translation has been done by an automatic system, therefore we apologize if it isn't perfect. If you find any mistake or you have any suggestion for a better translation, please contact us.
Ingredients
For 30 small muffins or 16 medium
200 g wheat flour type 0
200 g whole wheat flour type 2
2 large peaches (or pears or apples)
the grated rind of a lemon or an orange untreated
450 ml orange juice unsweetened
1 teaspoon of cream of tartar (natural yeast for cakes)
200 g of dates (or figs) dehydrated
200 g chopped hazelnuts (or almonds or walnuts or pine nuts)
hazelnuts or almonds to decorate the muffins on the surface
2 tablespoons sunflower seeds
sesame oil to grease the mold
Instructions
You can prepare these muffins in two variants: with dates and nuts to peaches or pears with figs and almonds.
In a large bowl, stir together the flour, baking powder, lemon zest, coarsely chopped nuts sunflower seeds.
Cut into small pieces the dried fruit (figs or dates) and the 2 apples and stir the mixture into the bowl.
Wet the dough with the orange juice and continue stirring until you get a smooth consistency (without the orange juice you can use unsweetened fruit juice or just water).
Grease it with a thin layer of olive oil to the dough and sprinkle on muffins stencils filled for 2/3.
Bake in a hot oven cooking for 20-25 minutes at 175° c.
---
---
---
---
---
Notes
Thanks to Manuela Palestra