Sweet and sour spicy fennels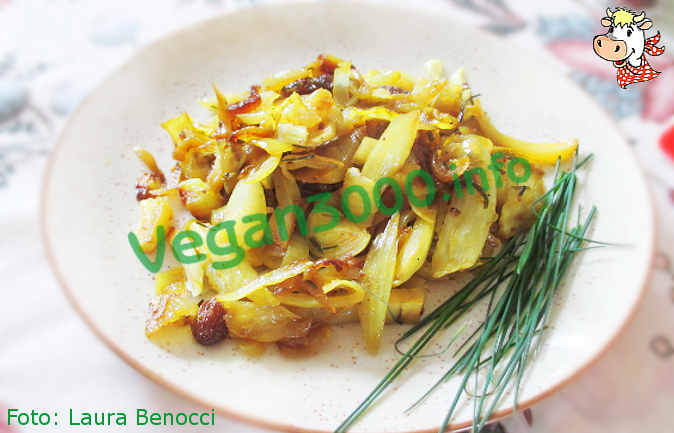 Disclaimer
This translation has been done by an automatic system, therefore we apologize if it isn't perfect. If you find any mistake or you have any suggestion for a better translation, please contact us.
Ingredients
For 4 people
4 golden onions
2 fennel bulbs
2 teaspoons of turmeric
2 teaspoons of curry
a handful of raisins
chives
4 or 5 juniper berries
2 cloves garlic
fresh ginger
flax seeds
2 tablespoons extra virgin olive oil
Instructions
Put 2 tablespoons of oil in a pot fitted evo, add finely cut onions, minced garlic, grated ginger (okay also ginger powder, but is less fragrant), curry powder, turmeric, chopped chives, juniper berries and raisins.
Simmer everything on low heat, the flavors should melt, add the sliced fennel, stir well, put on the lid and cook about 10 minutes (until the Greens will be tender).
Sprinkle with ground flaxseed at the moment.
---
---
---
---
---
Notes
Thanks to Laura Benocci