Choco-hummus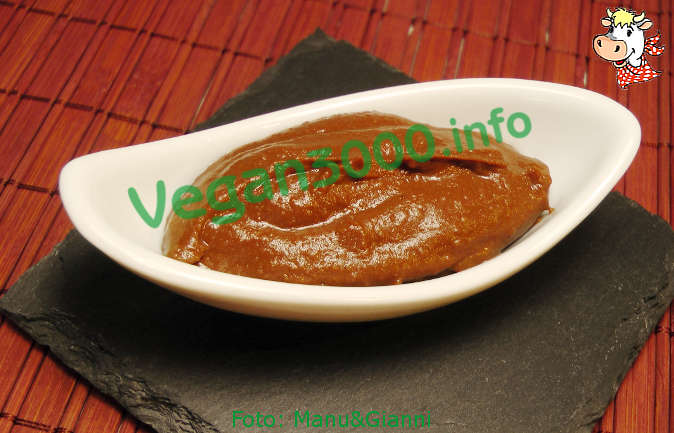 Disclaimer
This translation has been done by an automatic system, therefore we apologize if it isn't perfect. If you find any mistake or you have any suggestion for a better translation, please contact us.
Ingredients
250 g of cooked chickpeas
4-6 tablespoons agave syrup
4-6 tablespoons rice milk
4 tablespoons unsweetened cocoa powder
2 tbsp sunflower oil
1 pinch of vanilla powder
1 pinch of salt
Instructions
Put all the ingredients in a blender and mix carefully until you get a soft spread.
The amount of agave syrup and rice milk may vary depending on the sweetness and/or desired consistency, therefore should be dosed according to taste.
This chocolate chick pea hummus is an authentic delicacy for all "choco addicts": it is particular and delicious, can be stored in an airtight container in the refrigerator for a few days (if it lasts long enough!: o)).
---
---
---
---
---
Notes
Thanks to Emanuela Barbero, webmaster di Vegan3000 e autrice di libri di cucina vegan
Have you tried these recipes?