Emergency bread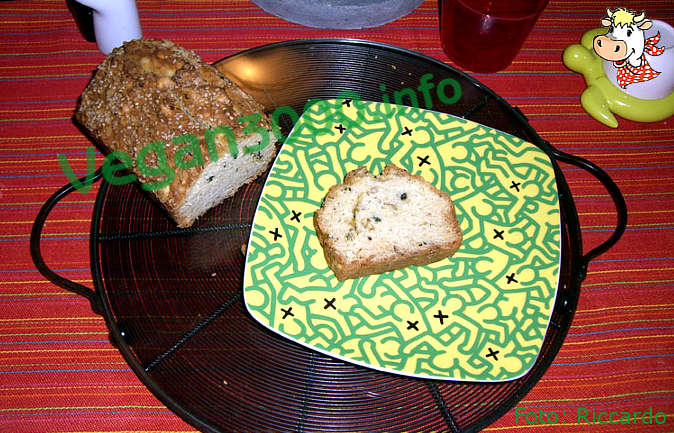 Disclaimer
This translation has been done by an automatic system, therefore we apologize if it isn't perfect. If you find any mistake or you have any suggestion for a better translation, please contact us.
Ingredients
300 g wholemeal flour (you can also mix multiple types of flours)
200-250 g water or soy milk (depending on the strength of the flour)
2/3 tablespoons of extra virgin olive oil
1 tablespoon sugar
1 tablespoon of baking soda
Fennel seed and other oilseeds according to liking (sunflower, pumpkin, flax and Sesame)
Instructions
Put the flour in a bowl, add the oil, sugar, fennel seeds and oily ones, baking soda and start pouring the milk or water, turn with a wooden spoon until the dough is elastic and remains attached to the ladle as when you make a cake.
Transferred in a Loaf pan in which you have placed the parchment paper, sprinkle the surface of the oil and add other oil seeds and a little salt if liked.
You will get a great bread that you can serve hot without anyone noticing vs. forgetfulness, if then we take practice will be difficult to give up at least one day a week to a bread made from you where you know what the ingredients are at 100% without a doubt.
(baking 60 to 180° C)
---
---
---
---
---
Notes
Questa ricetta è stata letta su un libro di Allan Bay al quale riconosco la giusta paternità, modificata da me per i vegani.

Thanks to Riccardo Gabbanelli