Spinach risotto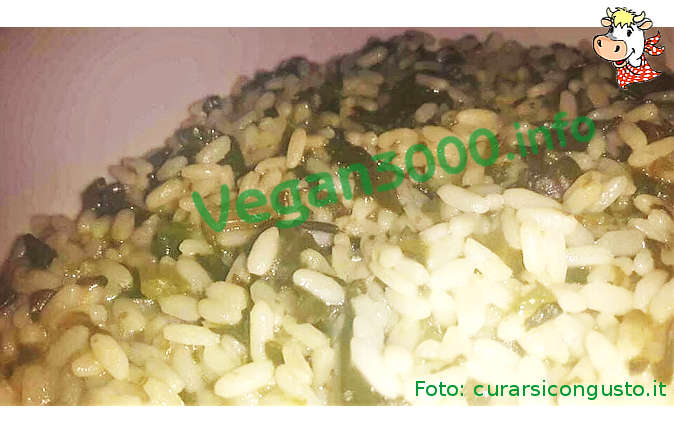 Disclaimer
This translation has been done by an automatic system, therefore we apologize if it isn't perfect. If you find any mistake or you have any suggestion for a better translation, please contact us.
Ingredients
400 g of brown rice
450 g frozen spinach
extra virgin olive oil
salt
2 onions
1.2 l vegetable stock
white wine
Instructions
In a pan pour oil and chopped onion and saute 1-2 minutes to do. When the onion is golden add the frozen spinach (or fresh) and cook for a few minutes over high heat. Once cooked, we climb the spinach and set aside.
Pour oil into a pan, a chopped onion and let fry for a few minutes.
Add the rice and let it toast in the oil for 1-2 minutes.
At this point add a glass of white wine and let evaporate high heat.
When the wine is completely evaporated, add as the boiling broth and proceed with the firing of the rite.
Add the vegetable broth gradually until the rice is cooking. 2 minutes before turning off the stove add to rice spinach and finish cooking. Enjoy your meal!
---
---
---
---
---
Notes
Thanks to Stefano - curarsicongusto.it
Have you tried these recipes?