Wholemeal fusilli with broccoli rabe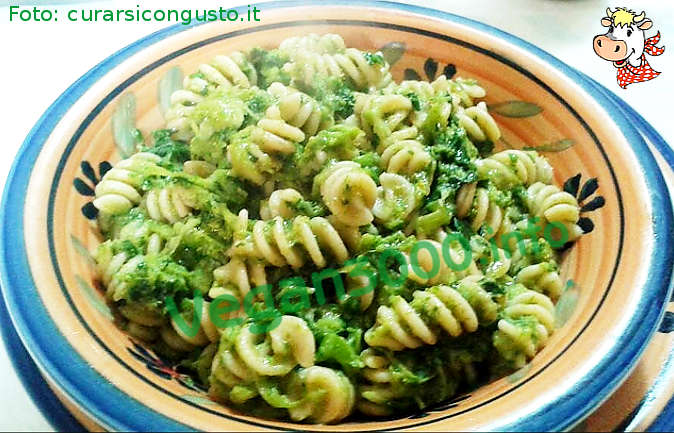 Disclaimer
This translation has been done by an automatic system, therefore we apologize if it isn't perfect. If you find any mistake or you have any suggestion for a better translation, please contact us.
Ingredients
400 g wholemeal fusilli pasta
extra virgin olive oil
salt
1 kg of turnip greens
2 cloves garlic
chili
Instructions
We wash and cleanse the turnip tops, removing the outer leaves.
Sbollentiamo the tops in boiling water for about 5-6 minutes unsalted.
Pour the oil in a frying pan, two cloves of garlic and chili.
We do fry the garlic for 1-2 minutes until golden brown, then add our rape Blanch and sauté for 10 minutes.
Once cooked, remove the garlic cloves and add salt.
In a skillet cook the fusilli in salted water.
Add the pasta to the pan with the turnips and do 1-2 minutes for flavor.
Enjoy your meal.

PS: my advice is to cook the pasta al dente.
---
---
---
---
---
Notes
Thanks to Stefano - curarsicongusto.it
Have you tried these recipes?