Vegan "Cacio e pepe"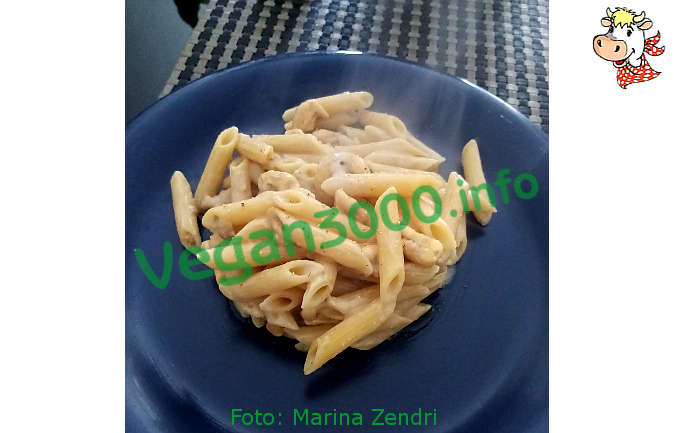 Disclaimer
This translation has been done by an automatic system, therefore we apologize if it isn't perfect. If you find any mistake or you have any suggestion for a better translation, please contact us.
Ingredients
For 2 people
- 80g cashews
- 30g food yeast
- 5g garlic powder
- salt
- 200g pasta
- evo oil
- salt
- plenty of black pepper, better ground at the moment
Instructions
In a grinder, blend cashews, yeast, garlic and a little salt until reduced into flour.
Cook the pasta, drain it while keeping a little cooking water, keep it with the flour obtained, pepper, oil, possibly add another tablespoon of water to form a fairly fluid cream, keeping in mind that then it reprises a little.
Flatten, sprinkle with more pepper.
Enjoy your meal!
---
---
---
---
---
Notes
Thanks to Marina Zendri
Have you tried these recipes?