Kanten of strawberries (strawberry pudding)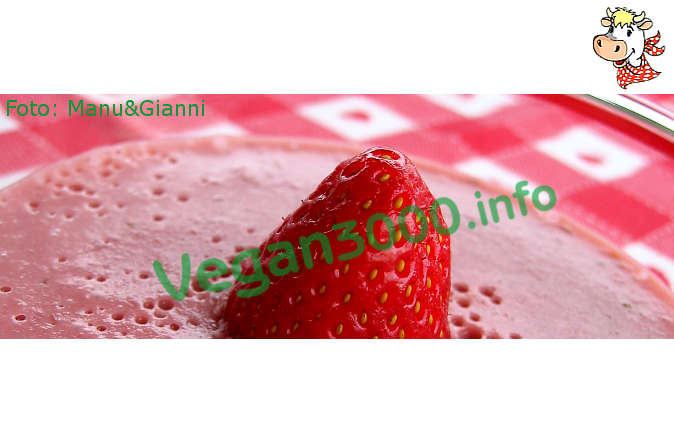 Disclaimer
This translation has been done by an automatic system, therefore we apologize if it isn't perfect. If you find any mistake or you have any suggestion for a better translation, please contact us.
Ingredients
For 3/4 people: 1 bowl of strawberries from 250 gr-1 lemon juice-1/2 litre of apple juice-2 tbsp 4 tbsp raisins-agar-1 pinch of salt
Seal (optional): vanilla soy cream
Instructions
Squeeze lemon juice on strawberries, washed and cut into small pieces.
Meanwhile heat the applesauce with agar agar, add the raisins and the pinch of salt (to enhance the sweet taste).
Cook for about 5 minutes from when it starts to boil, stirring constantly.
Arrange the strawberries in individual cups and pour over the liquid while it is still hot.
Let cool to room temperature or in the refrigerator.
Before serving, you may be able to add a topping of vanilla soy cream.
---
---
---
---
---
Notes
A variation of this recipe is to add-during cooking apple juice-2 tbsp tahini too, mixing thoroughly and letting it cook for a couple of minutes.