Azuki beans with ginger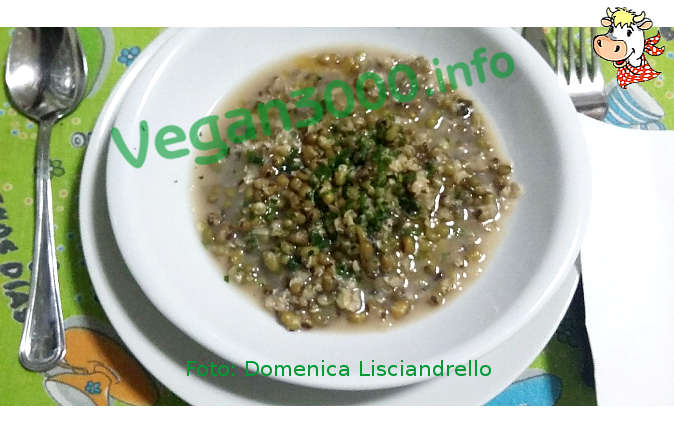 Disclaimer
This translation has been done by an automatic system, therefore we apologize if it isn't perfect. If you find any mistake or you have any suggestion for a better translation, please contact us.
Ingredients
1/2 kg of soya beans azuki-1 piece of kombu seaweed-1 bunch of fresh parsley-salt
For the sauce: 2 tablespoons sesame oil (or corn)-1 tbsp soy sauce (shoyu)--1 tablespoon rice vinegar (or Apple)-1 pinch of ginger powder
Instructions
Soak 12 8-azuki beans for hours.
Then rinse them thoroughly.
Soak a piece of kombu seaweed for approximately 10 minutes.
Put the azuki beans in pressure cooker with 4 times the amount of water compared to that of beans (for 1/2 kg of beans used 2 litres of water). Better if the water is already a bit warm.
Rinse the kombu seaweed, to small pieces and add it to the crock pot.
Cook for 20 minutes from the whistle of the pressure cooker.
When cooked, add salt to taste.
Drain, add the chopped parsley and dress with the sauce prepared by emulsifying the ingredients carefully listed above.
---
---
---
---
---
Notes
Thanks to Emanuela Barbero, webmaster di Vegan3000 e autrice di libri di cucina vegan​