Lentil soup with lemon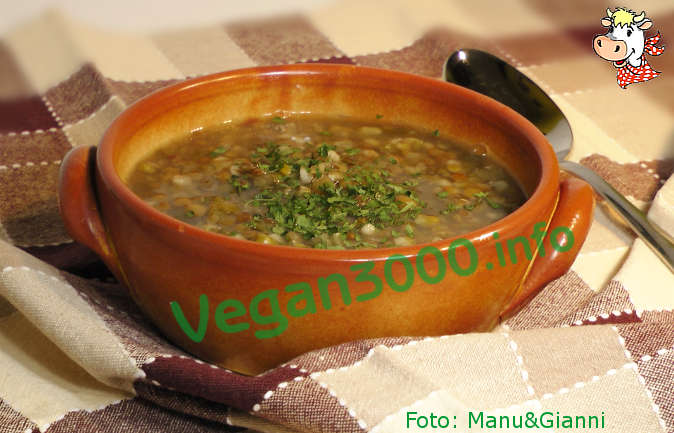 Disclaimer
This translation has been done by an automatic system, therefore we apologize if it isn't perfect. If you find any mistake or you have any suggestion for a better translation, please contact us.
Ingredients
250 grams of lentils (good Brown)-.75 liter of vegetable stock-a few chopped onions-1 carrot into slices-2 cloves garlic-1 tbsp ground cumin-1 lemon-olive oil
Instructions
After washing thoroughly lentils, cook them in the broth with the carrot and onion. After about twenty minutes into the boil lentils are soft at this point go into a blender lentils carrot and onion. You will get a thick cream that will put back on the fire by adding cumin, lemon juice, salt and pepper. While the soup is cooking for another ten minutes or so, FRY in a pan the remaining onion and garlic cloves (chopped if you love the taste, otherwise, whole or cut into halves to remove at the end of the Pan). Remove the soup from the heat and add the garlic and onion well browned, mix everything together and garnish as desired with leaves or lemon wedges.
---
---
---
---
---
Notes
(Thanks to Alessandro Cattelan)