Vegella, Vegan3000 hazelnut cream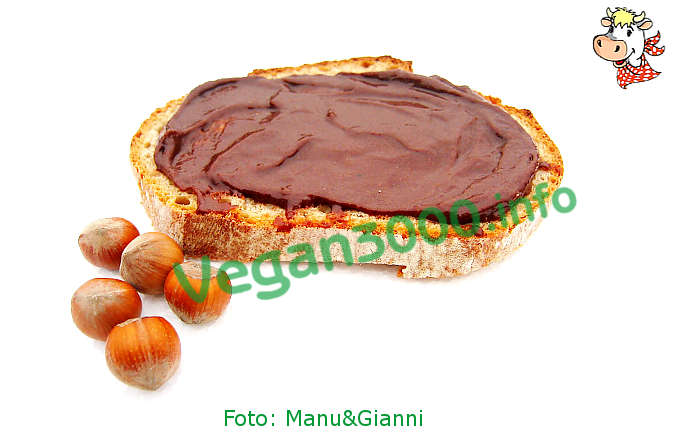 Disclaimer
This translation has been done by an automatic system, therefore we apologize if it isn't perfect. If you find any mistake or you have any suggestion for a better translation, please contact us.
Ingredients
150 g of shelled hazelnuts and roasted
200 g of wheat malt
80 ml soy milk flavored with vanilla
8 tablespoons corn oil
3 tablespoons unsweetened cocoa powder
a pinch of vanilla
a pinch of salt
Instructions
The original recipe of the VEGELLA!
The first VEGAN version!! :-)
In a short time has also become our most imitated and most copied recipe!
100% vegan, natural and sugar free!

If you do not already have, briefly roasted whole hazelnuts in a non-stick pan without oil, being careful not to burn.
Put the nuts in a blender and chop up to reduce them to powder (you must use a fairly powerful blender, by 750 Watts up).
Add the vegetable milk and blend again, then add all other ingredients and mix it thoroughly until you get a soft cream of irresistible goodness: your mythical vegella!
---
---
---
---
---
Notes
© Ricetta originale ideata e scritta da Emanuela Barbero e Gianni Corona nel 2001,
pubblicata per la prima volta nel 2003 nel volume "LA CUCINA ETICA" - edizioni Sonda.