Soy burgers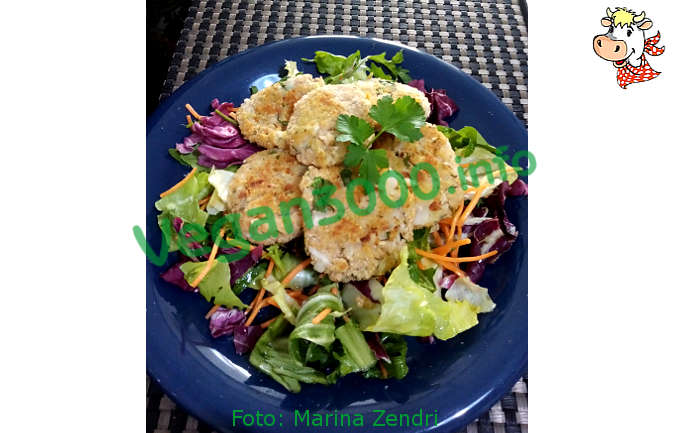 Disclaimer
This translation has been done by an automatic system, therefore we apologize if it isn't perfect. If you find any mistake or you have any suggestion for a better translation, please contact us.
Ingredients
- 80g soy flakes
- 2 boiled potatoes
- finely chopped spices and herbs (your favorites, me: parsley, rosemary, oregano, ginger, cumin, coriander)
- 1 finely chopped onion
- breadcrumbs
- evo oil
- salt
Instructions
Rehydrate the soy flakes by putting them in boiling water for 10 minutes, drain, let cool and squeeze them very well.
In a bowl, completely mash the boiled potatoes with a fork, add the squeezed flakes, aromas, onion, salt and mix well.
Form burgers, pass them into breadcrumbs and cook them in an oiled pot 10 minutes a side, waiting for them to be well browned on one side before turning them, to prevent them from breaking.
PS: If the dough, despite having squeezed the flakes well, is too soft, you can add breadcrumbs.
---
---
---
---
---
Notes
Thanks to Marina Zendri
Have you tried these recipes?