Chickpea and chestnut soup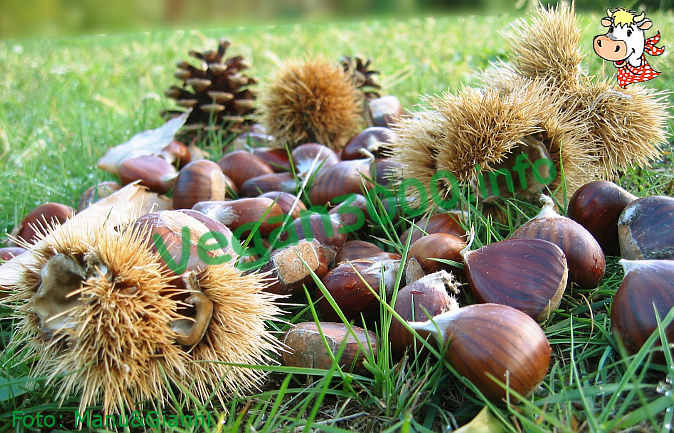 Disclaimer
This translation has been done by an automatic system, therefore we apologize if it isn't perfect. If you find any mistake or you have any suggestion for a better translation, please contact us.
Ingredients
For 4 people: 500 g of cooked chickpeas (you can use canned chick peas ready)-500 grams of cooked chestnuts-4 ripe tomatoes-1 clove of garlic-Rosemary-pepper-10 tablespoons of extra virgin olive oil-a dozen slices of toast or fried-sale
Instructions
1) Put into the pan the oil and a clove of crushed garlic.
2) when the oil is hot add all: Rosemary; hot peppers; chopped tomatoes; CECI; chestnuts; water and salt.
3) cover the pot and cook for about two hours.
4) place the bread into the soup and pour over the soup.
---
---
---
---
---
Notes
(Thanks to Giancarlo C.)