Pizza with potatoes and zucchini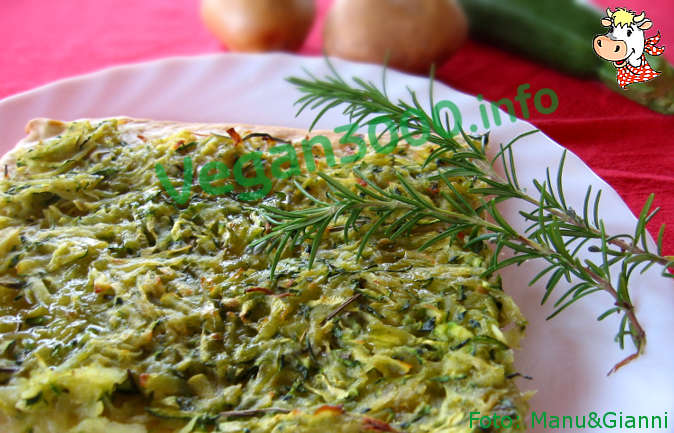 Disclaimer
This translation has been done by an automatic system, therefore we apologize if it isn't perfect. If you find any mistake or you have any suggestion for a better translation, please contact us.
Ingredients
Basic dough for pizza-2 small zucchini-potato-pepper-salt-2 rosemary-olive oil e.v.
Instructions
If you have a large grating, reduce the potatoes and zucchini into pieces of 2 cm in length for three to four millimeters wide.
If you don't have a grater like try this with a knife, and best wishes!
In a wide pan, heat olive oil, and when it is hot, but not burned, add the potatoes, zucchini, salt and rosemary.
You blast the whole stirring to distribute the ingredients well.
After a few minutes (the vegetables must be semicotte, cooking will continue in the oven), add the pepper and stir.
Meanwhile, roll out the pizza dough and cover with a thin layer of oil.
With the help of a wooden spoon spread over the potatoes and zucchini and finally Rosemary to flavour further.
Bake at 250-300 degrees for a quarter of an hour.
Serve hot with a drizzle of extra virgin olive oil.
---
---
---
---
---
Notes
(Thanks to Alessandro Cattelan)
Have you tried these recipes?